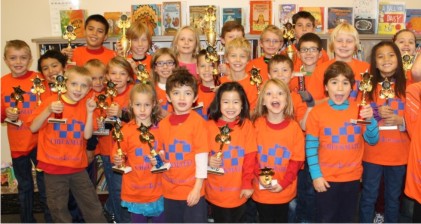 Building Young Chess Masters
Daniel Vellotti has taught thousands of children how to play and improve their chess.
Chess exercises memory, concentration and logical thinking, and studies show that kids who play increase all those skills.
Vellotti's classes, camps, and tournaments all present chess in fun and creative ways, and the school has been named the 1st Place winner of the Nickelodeon's Parents Picks Award for Best Children's Program, Read an Idaho Statesman article below!
Meet Team Vellotti
After a chance discovery, Coach Vellotti found a chess set & learned to play from his grandmother.
He went on to become a State & National Champion, built a successful and popular business, and taught his two sons to master the game.
Now Carl is a 2x High School Champion & International Master Luke is one of the nation's highest-rank titled player.
What a huge difference one person can make!